Online Shopping

Tuesday, 4 March 2014 | Victoria
Online shopping has become a big thing over recent years with the majority of large retail stores now offering online shopping as a way of purchasing their products. Everything from groceries to clothing are now easily available online with added bonuses such as 'free delivery', 'next day delivery' and 'discounts on first order online'. With offers like those who would waste their time or travel costs going to the shops? Don't get me wrong there's nothing like browsing the shelves or piecing together an outfit in shop changing rooms, however most of us simply don't have the time for that whilst juggling our other commitments so these offers from the retailers make it far more attractive to buy our items online.
'So how is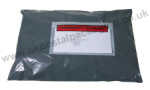 it they can afford to offer these great deals for buying online?' I hear you ask. Well it's quite simple really, they rely on us. Here at UK Postal Packaging we provide excellent quality packaging, suitable for almost any kind of delivery at excellent competitive prices. Which means by them spending less with us, you get to spend less with them. Clever isn't it?
We also offer a great variety of lightweight packaging such as padded envelopes which are fantastic and providing added protection for smaller objects, and our grey mailing bags which are perfect for sending clothing items and other such things without adding substantial weight which also helps keep maili
ng costs to a minimum. Talk about the best of both worlds!!!
It's not just large corporate businesses that our packaging products appeal to either. For those of you with slightly smaller online companies our products are just as suitable. Whether you are a private ebay seller who requires packaging for mailing items or you are a company which sends out numerous products and parcels a day, our bulk buy discounts and competitively priced packaging can make an oustanding difference to your overheads, which is always good for business.