Practical Pricing!!

Wednesday, 14 January 2015 | Victoria
When running a business, one thing most business owners are focused on is profit, after all nobody creates a business with the intention of losing money. With any business that uses packaging supplies to distribute their goods, the cost of packaging and courier services must be taken into consideration and any costs for these will come directly off your profit. Thats why it is very important for businesses to find packaging materials that are low cost and also keep carriage costs as low as possible too.
With a huge selection of packaging materials to choose from, UK Postal Packaging are proud to offer a variety of low cost, compact and lightweight packaging, after all size and weight are 2 factors that greatly affect the mailing cost of a product.
Another factor that can impact on profit margins is damaged stock. It isn't unheard of for items to be damaged in transit or by rough handling. In this situation, weak flimsy packaging won't provide much protection, leading to a disgruntled customer, cost of replacing stock and possible loss of future business from that customer and others who hear about any unfortunate mishaps. UK Postal Packaging specialise in durable, strong and protective packaging to help prevent contained items from damage.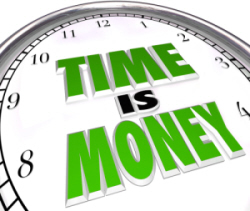 Efficient packaging is also a must have, as in business we all know time is money and therefore any time spent on packaging a product is money spent on labour costs for either yourself or another staff member. Spending a few pence extra on a more efficient product that takes considerably less time to pack will save more money in wages. For example: UK Postal Packaging Book Wraps have easy to fold sides, peel and stick fastening and extra edge and corner protection which makes them a great choice for a lightweight, efficient and protective packaging material.